Welcome to
KENWALT DIE CASTING COMPANY
Since 1968
Aluminum Die Casting Zinc Die Casting
1-800-KENWALT
KenWalt Die Casting Company

is an American Manufacturer and job shop foundry in the USA specializing in high quality Aluminum Die Casting and Zinc Die Casting using a unique Vacuum Die Casting Process. The die casting process is commonly known as Aluminum Die Casting, Zinc Die Casting, Aluminum Casting, Zinc Casting, Casting, Castings, Aluminium, Zinc, Manufacturers, Zink, Foundry, Foundries, Alloys, Diecast, Casting Process, Zinc Alloy, Aluminium Alloys, Aluminum Alloys, Zinc Alloys, Die-casting, Metal Casting, High Pressure Die Casting, Diecasting, Mold Casting, Pressure Casting, Foundry Casting, Die Casting Aluminum, Casting Zinc and Die Cast Parts.
| | |
| --- | --- |
| | Need help with your product design or concept? |
| | Do you know about the benefits of die casting? |
| | Are you unhappy with your current die cast supplier? |

Let KenWalt manage your manufacturing

- so you can focus on Expanding Your Business!

To achieve success in today's global marketplace, products and services must exceed customer design and performance expectations...

With KenWalt's customer dedicated teamwork, Quality Die Castings, unique and innovative Die Design techniques, engineering excellence, automated equipment, on-time deliveries and real cost savings...

Your product-to-market success is GUARANTEED!



Our professional die casting tooling and die design engineers will optimize your concept or design for quick-turnaround prototype aluminum or zinc cast parts for your manufacturing review and approval.

We provide optimally gated die cast mold designs using our unique vacuum die casting systems and produce high quality, low cost finished and assembled products for you and your company.
Unlike other diecasting companies in the USA and overseas die casting companies in China and abroad who use low-quality die cast mold steels and low-quality die casting alloys to produce inferior castings, at
KenWalt Die Casting Company
we use only
North American Die Casting Industry
tooling from DME (Detroit Mold Engineering) and high quality mold steel to insure your die cast tooling lasts longer and eliminate frequent and costly die replacement costs common encountered with inferior overseas die casting companies.
3 REASONS WHY KENWALT


Should Be
Your
Die Casting Products Supplier
1. Smart Part Engineering
- Better Casting Designs - Innovative Die Cast Tooling Designs - Unique Vacuum Die Casting Systems - Professional Die Casting Engineering for Cost Effective Die Cast Manufacturing that maximizes performance and casting quality and minimizes the need for secondary operations! Take advantage of our Engineering Design Review Process to discover the cost effective benefits of die casting your new and existing metal parts...at NO COST to you!
2. Lower Tooling Costs
- KenWalt Die Casting's 'Insert Only' Tooling Strategy reduces Die Cast Die and Mold Costs, permits Quicker Die Set-ups, Increased Efficiency, Lower Part Costs and provides an Overall COST SAVINGS opportunity for you!
3. Lower Part Costs
- We utilize Advanced State-of-the-Art Die Casting Production Technologies including Automatic Die Cast Machines, Automatic Ladlers, Robotic Die Sprayers and Unique Vacuum Die Casting Systems to Maximize Casting Integrity and Reduce Part Costs...helping you Stay Ahead of Your Competition
!
Aluminum Die Casting & Zinc Die Casting

From Design To Finished Products
DIE CASTING:
Aluminum Die Casting, Zinc Die Casting, Aluminum, Aluminium, Alum, Zinc, Cast Alloys, Casting Alloys
DESIGN | PROTOTYPE PARTS | CAD CAM:
Engineering Design, Product Design Assistance, Gating Design, Prototype Casting, PDF Casting, CAD-CAM


3D METAL FLOW SIMULATION TECHNOLOGY:
Using 3D Casting Metal Flow Simulation Technology to Insure Optimimum Gating, Reduced Porosity, First Production Success
DIE CAST TOOLING | DIES | MOLDS:
Highest Quality Tool And Die Steels, Custom Tooling, Dies, Molds, Pre-Production Parts, Prototype Parts, Rapid Prototyping


VACUUM DIE CASTING:
Die Casting Porosity Control, Reduced Porosity, Increased Die Cast Part Integrity
CNC | MACHINING:
Machining, Drilling, Tapping, Grinding, Broaching
METAL FINISHING:
Vibratory and Tumble Deburring, Anodizing, E-Coating, Engraving, Painting, Polishing, Plating
ASSEMBLY | PACKAGING:
Press-Fit Inserts, Assembly, Special Packaging
KENWALT DIE CASTING offers a complete range of capabilities, including HIgh Pressure Cold Chamber Aluminum Die Casting machines and Hot Chamber Zinc Die Casting machines ranging from 400 to 1,200 Tons. Secondary capabilities include machining, deburring, painting, plating and assembly operations. KENWALT also offers expert engineering and technical support to assist in the design and development of your project in addition to competitive pricing, high quality and personal one-on-one support.

<![if !vml]> <![endif]>

Materials

<![if !vml]> <![endif]>

Aluminum
Zinc

<![if !vml]> <![endif]>

Equipment List

<![if !vml]> <![endif]>

Cold Chamber: Up to 1,200 Tons
Hot Chamber: Up to 600 Tons

<![if !vml]> <![endif]>

Process Control Equipment

<![if !vml]> <![endif]>

Vacuum Assist Die Casting

Shot Monitoring System

Automatic Metal Ladling
Automatic Part Extraction

Automatic Die Spraying
Machines Computer Controlled
Trim Dies
Tooling and Die Maintenance

<![if !vml]> <![endif]>

Secondary Operations

<![if !vml]> <![endif]>

CNC Machining
Tumble Deburring
Vibratory Finis

Painting

Plating
Assembly

<![if !vml]> <![endif]>

Inspection Capabilities

<![if !vml]> <![endif]>

Penetrant Inspection
X-Ray Testing
Leak Testing
CMM

<![if !vml]> <![endif]>

Max Capacity

<![if !vml]> <![endif]>

50 lbs.

<![if !vml]> <![endif]>

Typical Products

<![if !vml]> <![endif]>

Die Cast, trimmed, machined, painted, chrome plated, other plated and assembled castings
High precision castings with precision machining

High pressure housings
Cosmetic painted and plated castings

<![if !vml]> <![endif]>

Typical Production Runs

<![if !vml]> <![endif]>

1 to 1,000,000+ pieces

<![if !vml]> <![endif]>

Industries Served

<![if !vml]> <![endif]>

Aerospace,

Automotive
Agricultural
Electronics
Industrial
Lawn & Garden

Lighting

Medical

Military

Solar

Telecommunications

<![if !vml]> <![endif]>

<![if !vml]> <![endif]>

Applied Software

<![if !vml]> <![endif]>

AutoCad
Solidworks

<![if !vml]> <![endif]>

Preferred Drawing Submission

<![if !vml]> <![endif]>

.dwg, .dwf, .dxf, .pdf, .tif,.iges, .stp

<![if !vml]> <![endif]>

Quality Assurance

<![if !vml]> <![endif]>

ISO 9001 Certified
ITAR Registered

<![if !vml]> <![endif]>


























































HIGH QUALITY ALUMINUM AND ZINC DIE CASTING
Aluminum Alloy Die Casting
Zinc Alloy Die Casting
Alum, Aluminum Aluminium Alloys
Zinc, Zink Alloys
ISO 9001
Quality Certified Die Casting Company
ITAR Registered Die Casting Company
NADCA North American Die Casting Association Corporate Members
TYPES OF ALUMINUM CASTINGS AND ZINC CASTINGs
Aerospace Castings

Automotive Die Casting
Bathroom Hardware, Die Cast Faucets, Handles, Hooks, Seat Swivels

Boat Zincs
Commerical Die Casting

Casino Gaming Die Cast Parts

Communication and Telecommunication Castings

Computer Hardware Castings

Die Cast Aluminum Hand Trucks

Die Cast Blender Parts

Die Cast Boxes

Die Cast Brackets

Die-Cast Cars

Die Cast Casters

Die Cast Connectors

Die Cast Covers

Die Cast Dock Lights & Fans
Die Cast Door Handles, Locks & Knobs

Die Cast Electrical Equipment

Die Cast Kitchen Hardware

Die Cast Fire Alarm Housings

Die Cast Fittings

Die Cast Garden Hose Nozzles

Die Cast Guns Parts

Die Cast Hand Dryers

Die Cast Hand Rail Products

Die Cast Heat Sinks
Die Cast Hinges

Die Cast Housings

Die Cast Knives

Die Cast
Latches

Die Cast Lights

Die Cast Lock Out Tag Out Products

Die Cast Metal Staplers

Die Cast Motorcycle Parts

Die Cast
Pivots
Die Cast Pump Castings, Pump Handles, Rotors, Regulators & Valves

Die Cast Sensors

Die Cast Threaded Inserts

Die Cast Tools

Die-Cast Toys
Die Cast Zinc Body
Heat Sink Castings

Hydraulic Die Casting
Industrial Die Casting
Medical Equipment Die Casting

Power Generation & Storage Die Castings
Power Tools, Golf Clubs, Golf Putters, Fishing Lures and many more

Promotional Die Cast Products
Sacrificial
Aluminum Anode Casting

Sacrificial
Zinc Anode Casting

Solar Power Castings

Wind Power Castings
FROM DESIGN TO FINISHED PRODUCTS
Die Cast Engineering and Design
3-D Pre-Production Mold Flow Analysis
Die Cast Dies, Tooling, Molds, Moulds
Rapid Prototype Aluminum and Zinc Die Casting
Vacuum Die Casting - Solid, Pressure Tight Castings

Automatic Ladling & Spraying Systems

Special Cast Inserts, Inserts

Mechanical Metal Finishing - Tumble Deburring, Vibrahone Deburring
Machining, Drilling, Tapping, Helicoils, Broaching
Chrome plating, plating, Painting, Powdercoating, E-coating

Chem Film, Alodining, Anodizing

Finished Products & Sub-assemblies
Assembly & Finished Packaging
First Article Inspection Reports, PPAP, FMEA & Control Plans
Penetrant, Xray, Air & Water Pressure Test Inspections
Material Certifications & Certificates of Conformance

Aerospace, Automotive, Medical, Federal & Military Specs
HIGH QUALITY CASTINGS WHEN YOU NEED THEM
Large & Small Parts

High & Low Volume Production
Flexible Scheduling

Flexible Lead Times

KanBan Just-In-Time Inventory Management

Just-In-Time Delivery
On-Time Delivery

Internationally Competitive Prices

Prompt Personal Service
Made in USA
We Accept
ALL
Electronic Drawing Formats
REQUEST A QUOTE
Watch our YOUTUBE Video
Watch on DAILYMOTION
KenWalt Die Casting Company
DIE CASTING JOBS:


Die Casting Design Engineer

Die Casting Quality Control
Die Casting Tooling Set-up
Die Casting Operators
Die Casting Sales Reps
If you have the skills, dedication and desire to be part of our team complete an application and fax, mail or
Email
us along with your resume.
Download Employment Application Here

BREAKING NEWS

KenWalt Die Casting
In The Spotlight


TOP STORY
Special Report
MANUFACTURING

"Even the Most Traditional Manufacturers Going Green"


KenWalt Die Casting is honored to have received the prestigeous Manufacturing Leadership Award for being one of the Top 20 Manufacturers from the San Fernando Valley Business Journal as well as receiving a Certificate of Recognition from the State of California Assembly as one of the Region's Top Manufacturing Companies and in addition for being spotlighted in the newspaper's Current Edition Top Story Special Report on Manufacturing:


Solar Powered Die Casting Foundry
"KenWalt Die Casting, a very traditional industry, is using solar energy (alternative energy) to help power its facility in Sun Valley into the future."
1ST
Die Casting Company
in USA to GO SOLAR*


KenWalt Die Casting Expands "Green" Facilities With Recycling and 'Solar Power'

Sun Valley, CA US
In line with our continuing commitment to make a positive impact in society and improve lives and our environment, KenWalt Die Casting Company is expanding upon it's 'Commitment to Excellence' by further reducing our environmental impact in our newly expanded offices, secondary facilities, new inventory facility and our Aluminum and Zinc Die Casting production facility.
"Energy conservation and recycling raw materials are two key factors in our energy conservation efforts to enhance our activities and improve lives and our environment. By recycling and reusing 100% of our aluminum and zinc alloy materials as well as pallets, packaging containers, filters and hydraulic oil used in our aluminum and zinc die casting process, we are making a big difference", says KenWalt's Quality Manager and Co-Owner Kenny Zaucha.
For years KenWalt has continued to implement energy conservation actions to conserve materials and energy, such as using energy efficient furnaces to melt aluminum and zinc alloys and reusing machine lubrication oils and die sprays. From turning off little used lights to early work schedules that avoid peek energy usage, KenWalt's employees, both individually and as a team, contribute to energy conservation and improving our environment.
KenWalt Die Casting Company installed a brand NEW 35.9 kW SOLAR SYSTEM thanks to the cooperation and efforts of TESLAA Corporation (
TESLA
), Los Angeles Department of Building & Safety (
LADBS
), Los Angeles Department of Water and Power (
LADWP
), and US Government Tax Credit Incentives. Our new clean and renewable solar energy system will lower our aluminum and zinc die casting operating costs, enable us to remain competitive both nationally and internationally, continue expanding and creating more US jobs and enable us pass on those cost savings to our customers.
*1st of 395 Aluminum Die Casting Companies in the USA to go Solar based on preliminary research
KenWalt Die Casting Supplies China With Die
Castings Made in USA!
KenWalt Die Casting ships high quality, low cost die castings overseas to our customer in China!
Another example of how KenWalt Die Casting Company's knowledge, professionalism and experience produces cost savings and success for our customers in the USA and Overseas!
Hidden Costs of
Offshore Sourcing Die Castings
Made in Americ
Manufacturing Jobs Coming Home
Die Casting Companies Ask KenWalt for Help!
An example of what another die casting company had to say about us:

" Thank you so much for the sample parts..We hope the anodizing outcome will help our customer."
(One month later) "Just to let you know that the parts anodized beautifully. They (our customer) were happy with the results and we were awarded the contract.
I hope we are in a position to be as helpful as you folks were in getting this job. It's nice to know there are a few of us who work together left out there."
What some of our satisfied customers had to say about us:

"For us to continue a commitment of 98% on-time delivery for our customers, we must first receive this expectation from our vendors. Your performance has been 100%! All items shipped on-time with 0 defects. Amazing."
F.G.
"Please thank all of your people for their efforts. The completed product delivered to us is beautiful. We foresee many more orders!"
"We are very grateful for the informative discussion and tour of your die casting facility. We were genuinely impressed with your helpful attitude, knowledge of business and ability to explain the casting process. Now we feel confident that our companies are in good hands!"
"Enclosed is a VCR tape we made of your casting in our x-ray machine. Porosity shows in these as white specs. As you can see from the tape, we couldn't find any in your product, so we have a winner here."
"I received a letter from our customer that awarded us with a "Preferred Vendor Status". We met our delivery schedule and the product is performing as expected. That could not have happened without KenWalt...following through and making sure we met our delivery schedules. Thanks, I've been asked to bid on the next contract."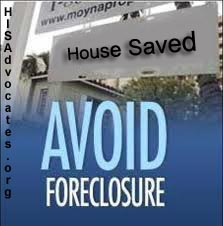 Follow us on AnooX
free website counter